Emergency Preparedness
REPORT AN EMERGENCY CALL 911
FOR INFORMATION CONCERNING AN EMERGENCY AT ASU CALL 480-727-9911 OR 1-877-278-2785
To reach ASU Police from off campus, from a cell phone or location outside the Phoenix metro area, call 480-965-3456.
Emergency Call Boxes: Emergency phones marked with a bright blue light are located in parking lots and high traffic areas on all ASU campuses. Instructions on how to use Call Boxes are on the boxes or, for more information, see the ASU Police Manual.
ASU Police Department is a major responder to all ASU emergencies. In addition, Environmental Health & Safety will support the ASU Police for emergencies involving hazardous materials, radioactive materials, biological spills, evacuations and fires.
Personal Threat, Assault, or Civil Disturbance guidelines (from the Emergency Response Guide)
Emergency Notification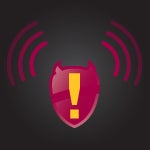 ASU ALERT & ADVISORY SYSTEMS
Sign Up Today
Furthermore, telephone notification may be provided by Maricopa County Community Emergency Notification System (CENS). For more information on how this system works, see the CENS Frequently Asked Questions website.
Information regarding a major emergency at ASU will be available on the ASU homepage and through the ASU Emergency Information Phone Line 480-727-9911 or toll-free 1-877-278-2785.
Members of the media inquiring about ASU should contact the Office of Media Relations and Strategic Communications at 480-965-3502.
Anonymous Email Form
Submit a question anonymously