ASU Alert and Advisory System
The safety and security of the campus community is ASU's top priority. ASU's Alert and Advisory system allows ASU to provide and update critical instructions in an efficient and timely manner through text messages, emails, social media and RSS.
ASU utilizes the Blackboard Connect emergency messaging service that allows the university community to customize how they receive ASU Alert or Advisory text messages. Users can verify information, customize options for receiving messages, add additional telephone numbers and email addresses or opt-out of the system by signing into My ASU, selecting the "profile" tab along the top, and then moving to the right to Emergency & Alert Preferences and clicking on "ASU Alert Update Preferences."
Please go to step-by-step instructions on how to navigate the portal and customize messaging options. Because text message charges may apply, members of the ASU community may opt-out of receiving ASU Alert and Advisory text messages.
ASU Alert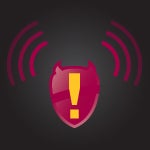 ASU Alert communicates primarily life-threatening situations to the ASU community through a variety of methods, including text messaging. This service provides incident information in the most immediate fashion through text messaging. Situations when an ASU Alert may be sent include a major fire or incident involving a firearm on and around campus.

How you will be alerted:
Text messages sent to the phone number(s) on your Alert account
ASU email and personal email account on file on your Alert account
All ASU student, faculty and staff email accounts
Posted to the ASU Facebook page
Posted to the ASU Police Twitter Alert page
ASU Advisory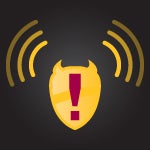 ASU Advisory is considered a tier below ASU Alert and communicates situations to the ASU community that may not be life-threatening and typically affect certain areas of a campus. Examples include a small fire in a building during off hours or flooding in a building that will affect classes that day. ASU Advisory messages are sent through a variety of methods, including text messaging.
How you will be alerted:
Text messages sent to the phone number(s) on your Advisory account
ASU email and personal email account on file on your Advisory account