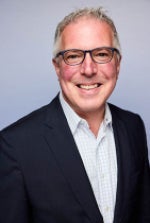 Michael G. Latsko has been named Arizona State University's vice president and chief human resources officer. Latsko will assume his role in January 2023 and report to Morgan R. Olsen, ASU executive vice president, treasurer and chief financial officer. Latsko will lead the university's human resources programs, including benefits; diversity, equity and inclusion; onboarding; professional development; talent recruitment and management; classification and compensation and employee wellness, among other duties.
"Michael Latsko's years of experience in higher education and human resources management will greatly benefit the ASU community," Olsen said. "We are delighted to have Michael join our Business and Finance leadership team as we support and expand the New American University."
 
Latsko joins ASU from the University of Virginia, where he has worked since 2012, most recently as assistant vice president and chief of staff for human resources. During his decade of service to UVA, he has held many senior leadership positions in human resources, from talent management to business operations to policy and risk management and technology and workforce analytics. He also has championed diversity, equity and inclusion throughout his career, including serving on a high-profile working group championing university-community relations and increased employment of socio-economically disadvantaged community members.
"Arizona State University is recognized as one of the top employers in Arizona, and we want to continue building on this tradition of excellence," said ASU President Michael M. Crow. "Michael Latsko has a strong track record of leadership and innovation in supporting personnel, advancing inclusion and finding talent, and we are excited to welcome him to the ASU community."
"I am honored and humbled to join ASU to lead the capable HR team already in place," Latsko said. "My conversations with everyone during the interview process confirmed ASU's position at the forefront of innovation, inclusion, and excellence. As one of Forbes Best Employers By State for 2022, ASU has set the bar. I can't wait to roll up my sleeves and work with my colleagues to raise that bar."
An alumnus of the University of Virginia, Latsko earned both a Juris Doctor and a Bachelor of Arts degree in English and Russian Literatures. He is active in Human Resources professional development associations and holds certifications from the Human Resources Certification Institute and the Society for Human Resource Management. Latsko also was president of HR Virginia from 2019 to 2021.
Latsko has been working in human resources for more than 20 years. Before he began his career in higher education, he held leadership roles at S&P Global Market Intelligence and ExploreLearning, a STEM education company.