The Sustainable Sun Devils newsletter keeps you informed of campus-wide sustainability initiatives, how to be sustainable on campus or at home and ways to get involved.
April is Earth Month and a call to action for sustainable change. Join us to celebrate our successes and create innovative solutions for a sustainable future. Every day is Earth Day at ASU.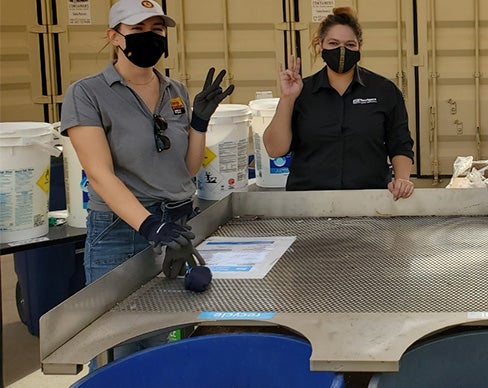 Blue Bag sorting
Volunteer to help sort hard-to-recycle items.
Campus composting expands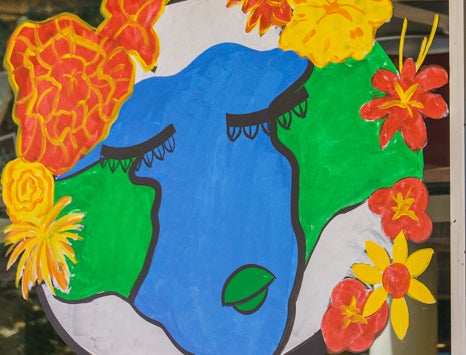 Chalk, window art on campus
Designs celebrate Earth Month.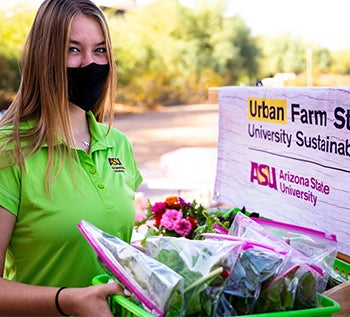 Garden Commons farm stand
Enjoy fresh produce weekly.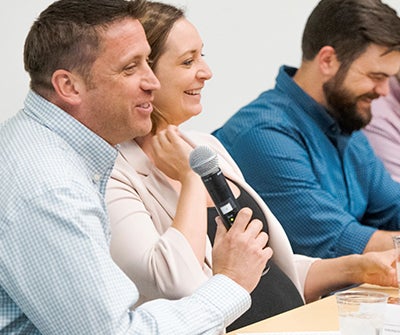 Green Devil training
Take your sustainability knowledge to the next level.