Benefits Open Enrollment
Revised: Nov. 8, 2015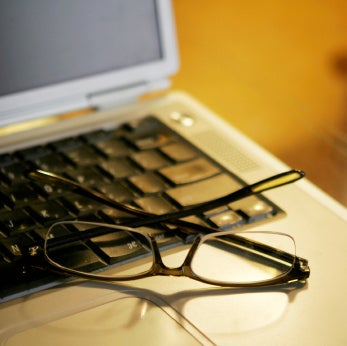 The Annual Benefits Open Enrollment period is held every October-November. Any changes in your benefits program made during open enrollment will be effective January 1 of the following year.
The 2016 Benefits Annual Open Enrollment Period closed Nov. 13, 2015, at 5 p.m. MST. Changes made during this period will be effective Jan. 1, 2016, except Aetna Life Insurance requests that requires evidence of good health and underwriting approval.
Questions? Ask HR
Benefits Guide | 2016 Open Enrollment FAQs
2016 plan year highlights
Voluntary enrollment for all plans except flexible spending accounts. Your coverage on Dec. 31, 2015, will automatically roll over to the new calendar year, except for your flexible spending accounts.
Review your 2016 benefits coverage, then complete the new open enrollment worksheet with your family before enrollment.
After Nov. 13, 2015, changes can be made only if you have a qualified life event or during the next open enrollment period in fall 2016.
Between Dec. 1 and Dec. 31, verify your 2016 elections.
MEDICAL PLAN PREMIUMS
The PPO and HSA medical plan premiums will decrease as shown below.
Employee biweekly cost

Plan Type

Coverage Level

2015

2016

EPO

Employee
$18.46
$18.46

Employee + Child
$46.62
$46.62

Employee + Spouse
$54.92
$54.92

Family
$102
$102

PPO

Employee
$71.54
$47.08
Employee + Child
$152.77
$66.46
Employee + Spouse
$161.54
$99.23
Family
$224.31
$115.85

HSA

(High-deductible Health Plan)

Employee
$12
$9.23
Employee + Child
$37.38
$23.54
Employee + Spouse
$47.08
$27.69
Family
$89.08
$51.23
DELTA DENTAL OF ARIZONA
An additional emergency evaluation or consultation visit per plan year will be added.
The number of bitewing x-rays will be reduced from two to one per plan year, based on recommendations from the American Dental Association.
FLEXIBLE SPENDING ACCOUNT
Starting with the 2016 plan year (Jan. 1), participants in the Healthcare or Limited Healthcare FSA will be allowed to carry over up to $500 of unused funds into the next plan year.
The contribution limit for the Healthcare and Limited Healthcare FSAs will increase from $2,500 in 2015 to $2,550 in 2016.
The debit card fee will be waived.
HEALTHFUND HEALTH SAVINGS ACCOUNT
for Aetna HSA Medical Option (high deductible) plan participants only
The IRS will increase the annual contribution limit (employee and employer) for family coverage levels from $6,650 to $6,750.
Verify your 2016 elections
Dec. 1–31 before 5 p.m. MST
Internal Revenue Code Section 125 allows you to make corrections before coverage begins on Jan. 1, 2016. You are encouraged to:
Confirm your elections
Go to My ASU > My Employment > Benefits > My Benefits Summary
Change the effective date to 01/01/2016 and click GO
Compare these elections to your 2016 Open Enrollment Health and Welfare Benefits Enrollment Summary
Report discrepancies before 5 p.m. (MST) on Dec. 31, 2015
Send an email to HRESC@asu.edu
Describe the discrepancy
Attach a copy of your Open Enrollment Health and Welfare Benefits Enrollment Summary (required)
Reminder: Aetna life insurance enrollments and changes requiring evidence of good health and underwriting approval may be effective after Jan. 1, 2016.
Faculty and staff without university benefits
The Affordable Care Act requires most Americans to have medical insurance, and those who don't may have to pay a tax penalty. The Health Insurance Marketplace offers you "one-stop shopping" to find and compare private health insurance options. You can also call 800.318.2596 (TTY 855.889.4325) for information and to speak with representatives who can help you evaluate your coverage options and costs.
The next Health Insurance Marketplace open enrollment period begins Nov. 1, 2015, and ends Jan. 31, 2016.
Questions?