Welcome to the ASU Police Department
On behalf of the men and women of the Arizona State University Police Department, it is my pleasure to welcome you to our website where you will find information about services available to students, parents, faculty, staff and visitors to help you stay safe. Although no campus is free from crime, we are committed to maintaining a safe and secure environment for you to live, work, study, and conduct research.
ASU is a large and complex environment which requires dedicated men and women who are sensitive to the diverse needs of the community and are some of the most dedicated individuals committed to making a difference in the community. As a full-service, 24-hour law enforcement agency we provide services to all four campuses. When addressing the issues we face, I encourage a partnership approach with everyone including our law enforcement partners in jurisdictions surrounding our campuses and throughout the state of Arizona.
The ASU Police Department has been internationally accredited by the Commission on Accreditation for Law Enforcement Agencies (CALEA) since 1997, earning a "Flagship" status in 2008. The accreditation process requires satisfying 480 professional standards established by CALEA that clearly define authority, performance, and responsibilities.
To the students, although we want you to enjoy your college experience, we also encourage you to be prepared and take reasonable precautions.
To the parents who have children attending ASU we understand there are some issues which naturally heighten your anxiety. We are committed to providing a safe environment and educating students about how to protect themselves.
Please take a few minutes to review the information here. I invite you to call any of the numbers listed in the various sections if you need further information or simply wish to speak with one of our employees. We are constantly seeking ways to improve our services and welcome your comments, suggestions, compliments and complaints so that we can continue to provide excellent services.
I encourage you, as a member of the ASU community to "join us in partnership" and report any unusual activity you observe. I am confident you will find that members of the department are approachable, knowledgeable, and provide excellent professional services.
Feel free to contact me at 480.965.6589 or by email at John.Pickens@asu.edu.
Sincerely,
John L. Pickens
Chief of Police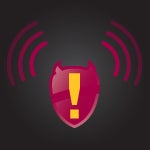 ASU ALERT & ADVISORY SYSTEMS
Sign Up Today