Professional Development @ ASU
Every ASU employee is eligible for at least 16 hours of professional development training every year (SPP 601).
The Leadership and Workforce Development Group's programs for ASU employees cover topics that include Career Development, Effective Meetings/Presentations, Interpersonal Skills and Leadership Development.
2015 Workshop Catalog (January – June)
View Current Workshops Calendar
Development U at ASU
Get 24/7 access to your personal toolbox of professional development resources that include articles, online courses, webinars and more.
NOTE: Click Submit and then OK to get to the main Development U page.
You are not signing up for a class by completing these two steps.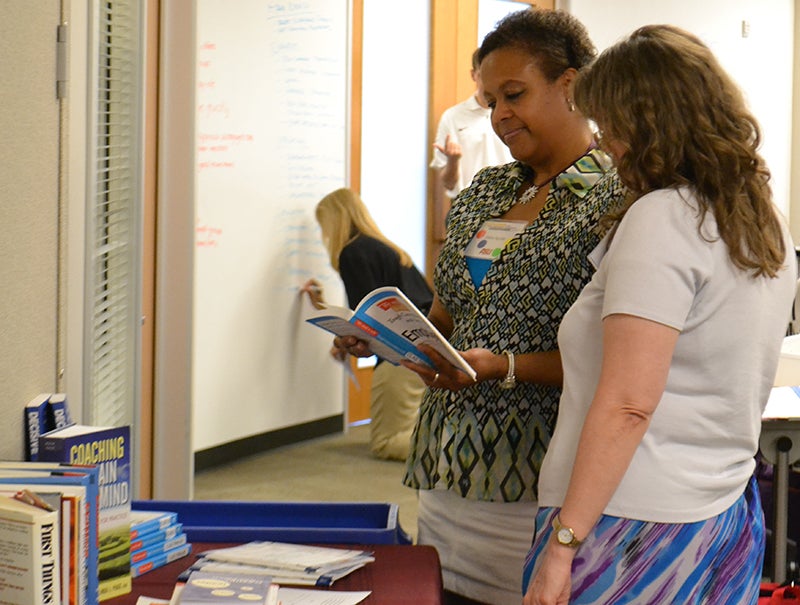 Leadership in the New American University (LINAU)
Supervisor Development
Mastering Leadership (for mid-level managers)
Other training & development options
OTHER RESOURCES
FOR NEW EMPLOYEES
Information | Orientation | Payroll Packet | Benefits Enrollment
CONTACT US
lwd@asu.edu | 480.965.4751