Rudy Bellavia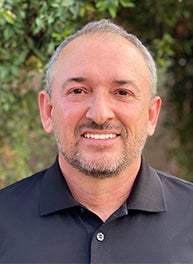 Rudy Bellavia is managing director and chief of staff for the Office of Business and Finance. Through this position, Rudy oversees the research, analysis, and implementation of multi-faceted projects all of which advance the strategic and tactical operations of ASU. He serves as an advisor, coordinates efforts among all levels of administration, creates reports and correspondence for internal and external audiences, represents Business and Finance with financial and business matters, and oversees the design and administration of the Business and Finance information portal and website.
With more than 30 years of experience at ASU, he has been the Associate Director of Business Technology Services (BTS) and Financial Services, Manager of Web and Applications Development within BTS and a Systems Analyst for Purchasing and Business Services. This experience allows Rudy to mold this position under the leadership of the Chief Financial Officer.
Rudy has completed the Six Sigma basics under the continuous improvement initiative, is a graduate of ASU's Leadership Academy and Supervisory Academy, and has embarked on several FranklinCovey courses including time management, leadership and 7 Habits of Highly Effective People.
Rudy holds a Bachelor of Science in Engineering from ASU in electronic and computer technology and a Master of Education in higher and post-secondary education from ASU. Rudy is also a graduate of the Global Leadership Certificate Program from the Thunderbird School of Global Management.
Additionally, Rudy is a member of the National Association of College and University Business Officers (NACUBO), Society of College and University Planners (SCUP), and represents Business and Finance with the Student Recreation Board of Governors.